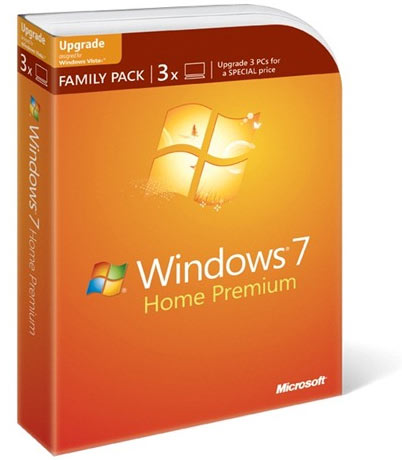 Microsoft Corporation is ready to release its Windows® 7 Family Pack in the United Kingdom by October 22nd which will be allowed up to three computers in a household to improve to the significantly commended operating system by Windows.
Windows® 7 Family Pack has been on sale in US and has been for a sale under $150 and United Kingdom pricing is to be confirmed yet.
Ashley Brown, Representative to Microsoft Corporation stated that for all those people who are living outside US would be able to get the Windows® 7 Family Pack after October 22. He further stated that Windows® 7 has been designed with the Home networking features. Windows® 7 Home Premium has HomeGroup feature in it that is useful in sharing files, music, and photos between all the PCs that are integrated into your home-based network. It can be extremely handy if all the PCs at your home are sharing a single printing device.
Windows® 7 Family Pack is only available to such users who have upgraded their older systems from Windows® XP or Windows® Vista so that they can get the most recent operating system.
Windows® 7 has been a great hit for Microsoft and it is doing its best to make it more useful, functional, and practical for its users.